Would you like to know how Mooveteam helped a business grow and profit? Rick Van Balen, New Business and Product Development at Creatics, gives us the map. The company is a B2B supplier of innovative products and concepts for event customers and public entities. Besides the educational projects with the Dutch government, which you can get to know by clicking on this article, the company knows how to explore the potential the platform offers.
"We have been doing this for around seven years. I think our differential is not that we are an event company per se, but instead because we provide tailored events for any company's needs. We have manuals and videos, and we can help them by providing the games that we create ourselves and adding them to the client account, just like a plug-and-play solution. One of the most interesting things is the possibility to aggregate different kinds of partners who want to make their own games: they would create and put them up for sale on our site, and at the end of the day we ended up earning along with them. We want to provide that option for everyone, and that makes the difference," he says.
How does it work in practice? Imagine having 40 people in a city-based challenge around Rotterdam or Amsterdam, where collaborators welcome a group of participants, give them an iPad or tablet and start the game, easy as that. This is the role of the company: to provide support between the client requesting the event, and Mooveteam, which offers the tool to create and gamify activities.
"For the last two years, we have been working on creating games with a focus on education, which ends up being mostly requested by government institutions. We use Mooveteam paying an annual flat fee, which makes it a good deal for Mooveteam and good for us," he summarizes.
The concept of gamification can be adapted to any context, making content more attractive and easier to assimilate. A person can learn by listening to someone else talk for hours, but putting this possibility into a game or into playful tasks is what makes someone actually absorb the information practically, from experience.
"…we discovered Mooveteam functions and advantages related to events. Currently, we have had

more than a hundred customers, that can use up to 200 credits a month.

"
How it started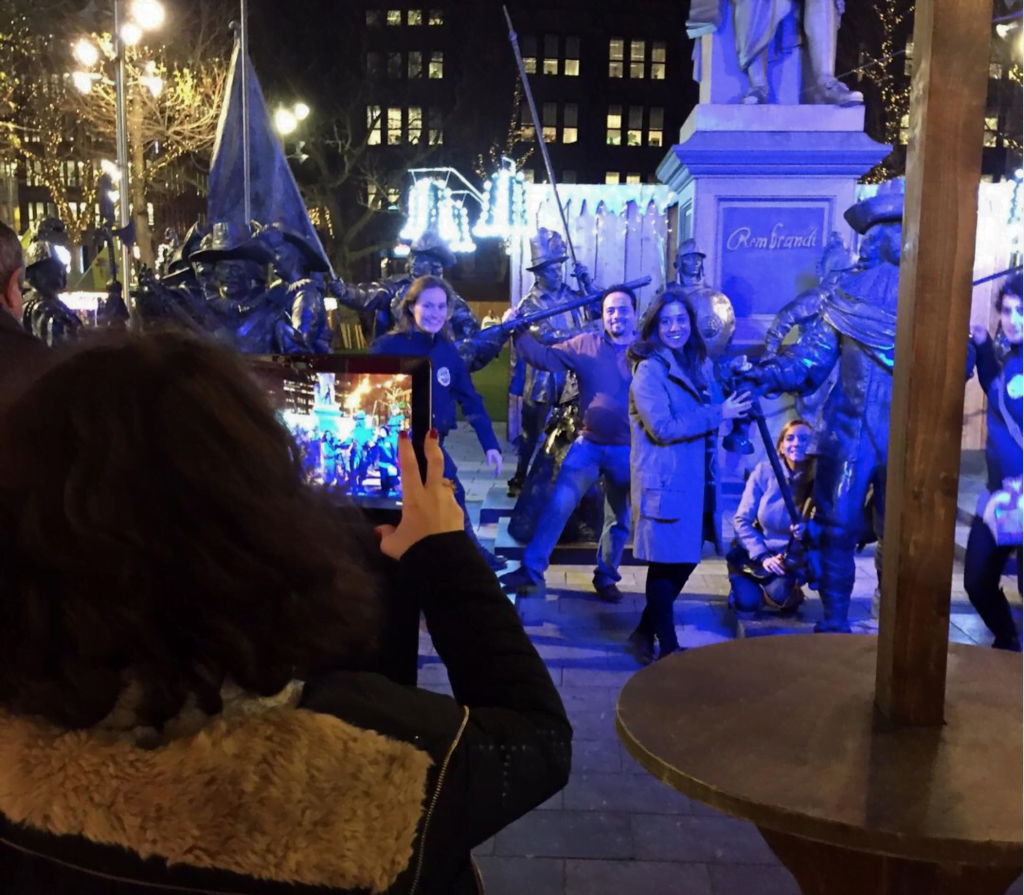 "A while ago, a colleague had an event company using Mooveteam while we were working together. He had other products, and we used to be the providers. When we had a technical problem and decided to search for a solution, we discovered Mooveteam functions and advantages related to events. Currently, we have had more than a hundred customers, that can use up to 200 credits a month", Rick comments, adding that the main point that convinced him to embrace working with the platform was the fact that it is a solid system.
The result of this partnership, which has now been going on for seven years, couldn't be better: Mooveteam provides an important part of the revenue and the entrepreneur indicates that it is possible to do much more.
How can Mooveteam help your company to make money?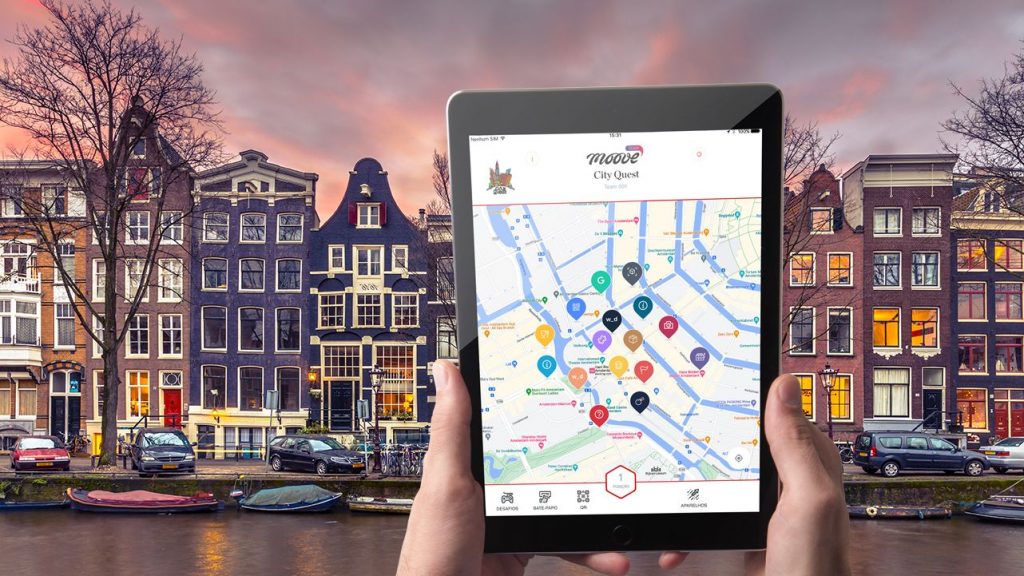 It's all about creativity: the software brings the technology, practicality, and even ready-made templates that make your life easier. In addition to that, there is the possibility of creating games for free and only paying for credits when people are using the product. It is a perfect match between planning, innovation, and letting ideas flow.
"We have also created some team games, but they are still an event for business companies. So there are many opportunities to generate profit when you put focus on Mooveteam, such as the educational games I've mentioned", he advises.
Creatics is the only one in the Netherlands that is both a Mooveteam client and provider: by using the platform, Rick, and his colleagues, can create their own products and make them profitably and have a social impact.
"It's an interactive platform where you can propose your own questions, in your own city, and make your own videos, with your own branding. In a very simplified way, you just create your interactive game and sell it on the internet. In addition, it can be sustainable and self-supporting, with just a few employees you can manage large groups," he concludes.
Special thanks to our partner Rick Van Balen, for kindly answering our interviewer.
Interviewer Denise Norões
Article writer Carol Tavares
Start using Mooveteam at your business today
Please fill out our form, and we'll answer you shortly