Virtual meetings, events, and webinars are great ways to communicate with people worldwide. But how to improve this experience? How to engage people that are in different parts of the world, in their homes, watch you through a computer screen? Moove TEAM Icebreakers are a great solution to it.
What is an Icebreaker?
Virtual icebreakers are fun activities to improve the experience of virtual meetings for facilitators and participants to encourage collaborative work. It adds an interactive layer to your meeting stimulating participation, and personal connection among the team. Interaction makes people more relaxed and open, which leads to a more pleasant and memorable experience.
People usually participate in such meetings with their phones around, and it is hard to compete with social networks, email, and other push notifications. What if you were the one pushing "distractions" to your audience phones?
When to Use an Icebreaker?
Before
The activity may be used to warm up the room before the meeting, seminar, or workshop. For more introverted people, it is easier to introduce themselves or to open up if the speaker or facilitator tells them to do so.
What better way to get people to open up than to ask them questions?
for example:
What is your favorite item you've bought this year?
You can also send them a trivia game with questions that will give you information about your audience, and at the same time will make them more connected with the event as they are participating actively trough the app.
During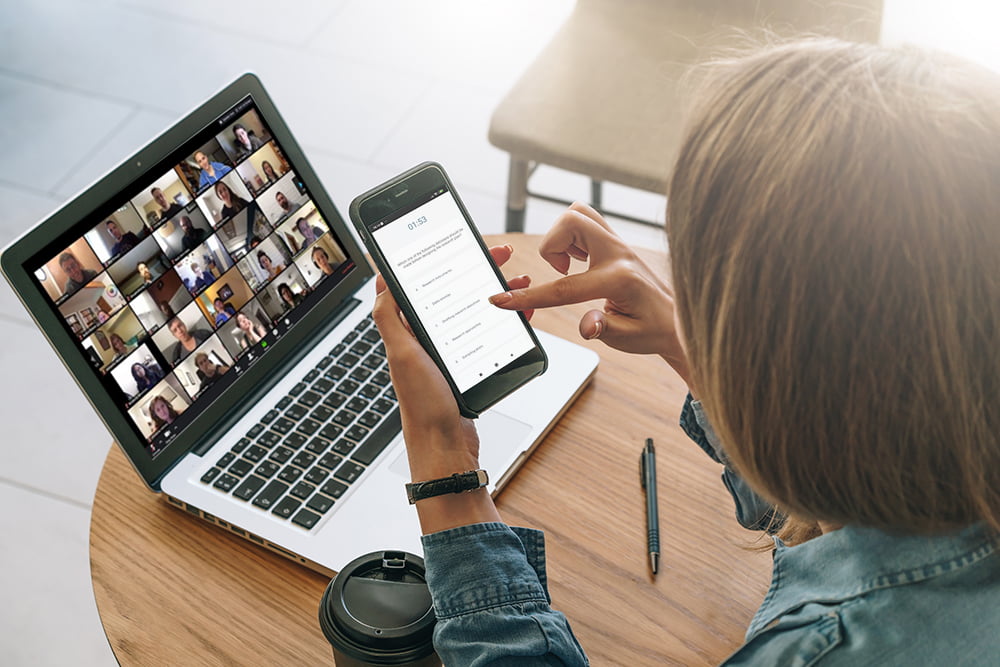 During the meeting, you can push some multiple-choice questions into the participant's phones, trough the moove app. This way, you keep them engaged as you explain certain topics.
The questions may have video clips and other multimedia files attached to it. You can also make photo/video challenges that let partcipants send media through the app.
After
With moove TEAM, you keep participants engaged even after the video call is over. For example, if you are running a week-long virtual event like new employee entrainment, you can let the game active for a week, and participants will play a segment per day, asynchronously in their free time. This keeps them more willing to participate during video calls and more involved with your project.
Ok, it is a great way to spice things up, but what else?
Beyond being a great way to enhance your audience experience during the meeting and to work on team-building, moove TEAM also provides a visual report of participants' answers, allowing event organizers to analyse the data and cluster participants in interest groups. This may be interesting for RH job candidate profiling or marketing customer segmentation.
Want to know more about moove TEAM remote activities?
Send us a message we will be happy to help you.