It is no mystery corporate team building events can boost the morale and engagement of business leaders and their staff. But it is not easy to organize a team event that fits the objectives of the company and engages all the employees. The personalities and cultures of each team are different, making them distinct in their own way. Therefore, the team building activity must be very dynamic and diverse, and challenge participants to interact in a way that each one can feel comfortable cooperating within the team and the activity. Our partner event agencies are experts in understanding these factors, and there is why the world's top corporations trust them to create their team events.
In this article, we will go through some aspects of a successful team building event and how mooveTEAM can make it easier to reach.
Make it tailor-made for your team
When planning a team building event, it is important to consider the personalities and abilities of all team members to ensure that everyone can participate and feel included. An event outside the office is a great opportunity to interact in a different environment and take some individuals from their comfort zone, but we don't want them to feel uncomfortable or excluded. The goal is to create an atmosphere of inclusion and appreciation for all team members.
Here are some tips to make everybody feel comfortable and engaged:
Start by identifying your team's strengths and weaknesses, and the goals of the team building session.
Choose an activity that suits your team's needs and preferences, and that everyone can participate in. Consider the personalities, abilities, and interests of your team members.
Make sure the activity is fun, engaging, and relevant to your team's work. Avoid activities that are boring, repetitive, or too competitive.
Facilitate the activity with clear instructions, feedback, and debriefing. Encourage everyone to share their thoughts and feelings, and to reflect on what they learned.
mooveTEAM offers a variety of gamification options that can be tailored to the specific needs of each team, whether it be indoor scavenger hunts, outdoor challenges, or customized murder mystery games. The app has a field to insert the brief of the activity, and participants can consult the document whenever they need it. They can also ask for help through the staff chat. This way they can have autonomy and explore the activity at their pace with no risk of falling behind and losing interest.
Define your team building objectives
Determining your goals for a corporate team building activity can help you choose the right activity. Set specific objectives for the event that will not only improve job performance but also foster a supportive team environment.
Improving Communication Skills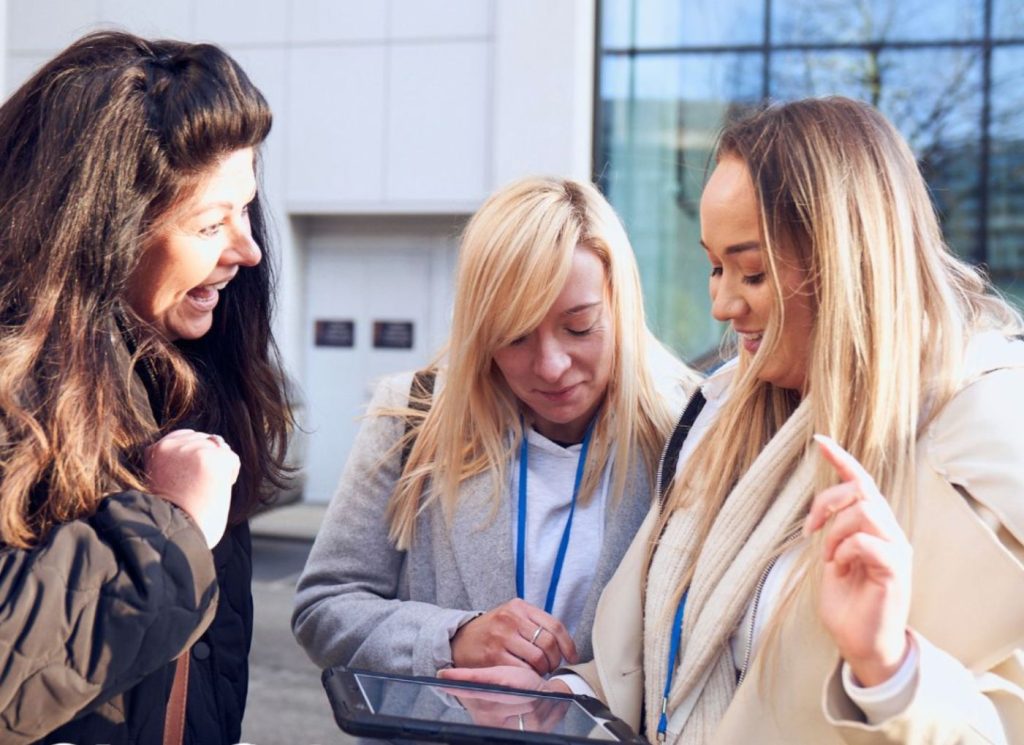 Effective workplace communication is vital to the success of any team. It involves the exchange of information, ideas, and feedback between team members, managers, and other stakeholders. Good communication skills can help to establish trust, build stronger relationships, and ensure that everyone is on the same page. This includes active listening, clear and concise articulation of ideas, professional and polite delivery of messages, follow-up, and responsibility, and understanding of both verbal and nonverbal cues. In today's fast-paced business environment, the ability to communicate effectively is more important than ever.
You can tailor your event to require team members to work together to solve challenges and complete tasks. This requires clear and concise articulation of ideas, active listening, and effective non-verbal and verbal communication. By participating in the mooveTEAM event, team members can improve their communication skills in a fun and engaging way. They can learn how to communicate more effectively with each other, resulting in better collaboration and increased productivity in the workplace.
Enhancing Collaboration and Trust
Collaboration is a vital component of any successful team, but it takes time to develop. When team members are committed to working together and contributing their best, it sets a positive tone for the work culture. This environment fosters creativity, innovation, and increases the likelihood of success. However, learning how to effectively collaborate and lead within a team is not something that can be learned from a textbook. Every team is unique, and each individual has something valuable to offer. Identifying and encouraging team members to reach their full potential will help the team reach its collective potential as well. With Mooveteam's customized team building events, team members can collaborate on challenges and activities that encourage trust, communication, and mutual support, ultimately leading to enhanced collaboration and a stronger team.
Boosting Motivation and Morale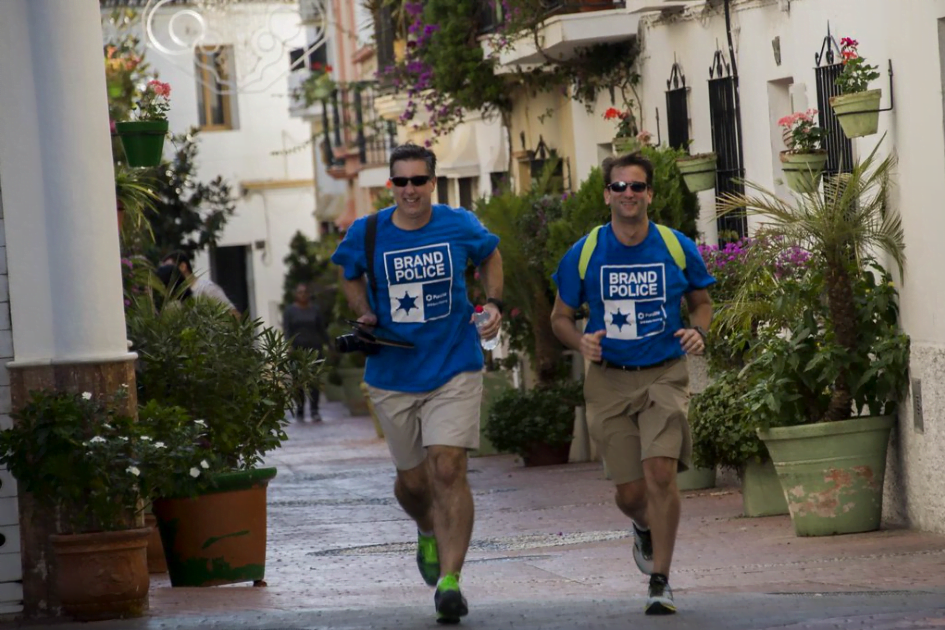 Participating in an activity outside the office and engaging in playful dynamics can significantly boost team morale. Stepping away from the regular work routine and into a different environment allows team members to connect on a more personal level, fostering stronger relationships and greater team unity. Playful dynamics can help relieve stress and increase endorphins, creating a positive mood and a more motivated team. These activities can also provide a sense of achievement, giving team members the opportunity to celebrate successes outside of work-related accomplishments. Overall, engaging in a playful team building activity outside of the office can lead to increased job satisfaction, better communication, and a more collaborative and cohesive team.
Developing Leadership Skills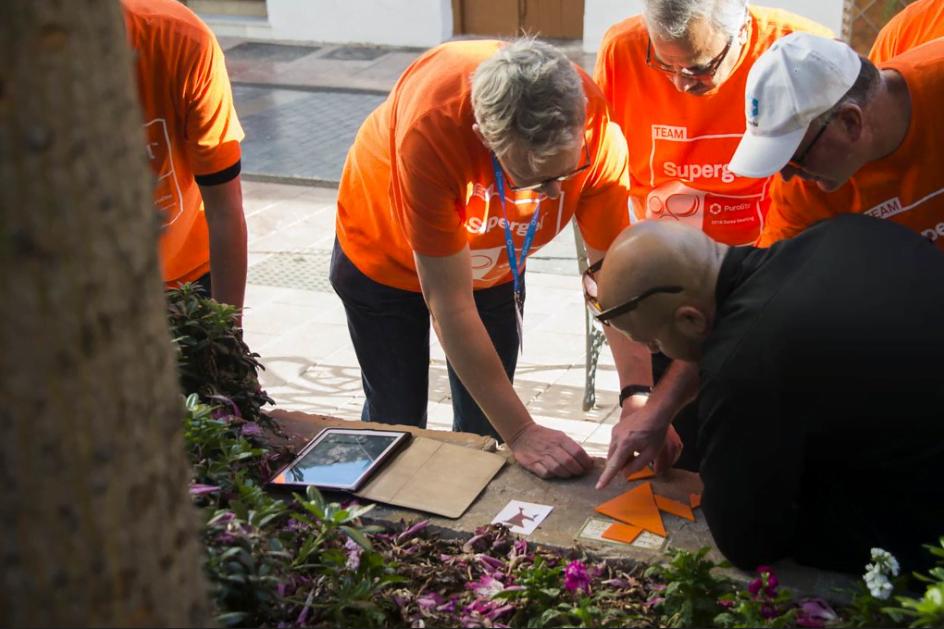 Great leadership is the ability to inspire others to get involved and be invested in the collective success of the company. Leadership training and workshops don't have to be just for management. Every member of your team can benefit from learning better leadership skills. Employees will flock to a company with proven excellent leadership and will do the opposite without positive management.
One effective way to promote better leadership within your team is to incorporate activities within the team building event that require certain members to take the lead and guide their team to achieve a specific goal. These exercises can help employees develop their leadership skills in a low-pressure setting outside of the workday routine. By having team members take turns leading and delegating tasks, you can help build their confidence and encourage them to become more invested in the collective success of the company. Additionally, by fostering leadership skills throughout the team, you can help create a culture where employees are more engaged and motivated to contribute their best work.
Improving Conflict Resolution and Problem Solving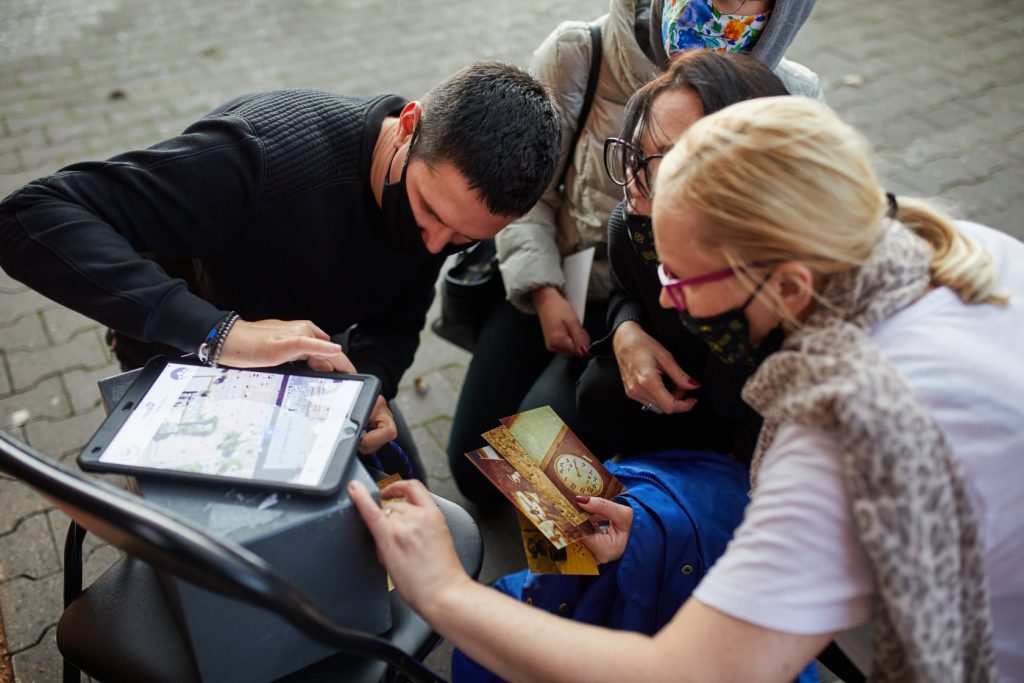 Improving Conflict Resolution and Problem Solving: Sometimes a team is great when everything is the status quo, but they fall apart when there are problems or conflicts in the workplace. If your employees don't know how to resolve issues with customers effectively, they could be costing you business. An atmosphere of tension or animosity between coworkers will also affect your bottom line as clients will quickly pick up on the negative energy. Creating a work culture where everyone can professionally and courteously resolve conflict will make it a more positive environment for everyone.
A murder mystery escape game is an excellent way to exercise problem-solving skills and enhance conflict resolution. Such games require the team to solve intricate puzzles and work together to unravel a mystery. This exercise allows team members to develop their analytical and critical thinking abilities, promoting healthy competition, and teamwork. Through the process, the team will learn how to communicate better and resolve conflicts professionally, leading to a more positive work environment. Solving puzzles as a team helps in building trust and confidence in one another, thus creating a better bond between team members. Overall, a murder mystery game can significantly enhance a team's problem-solving and conflict resolution abilities.
Plan the team building event within the schedule of the company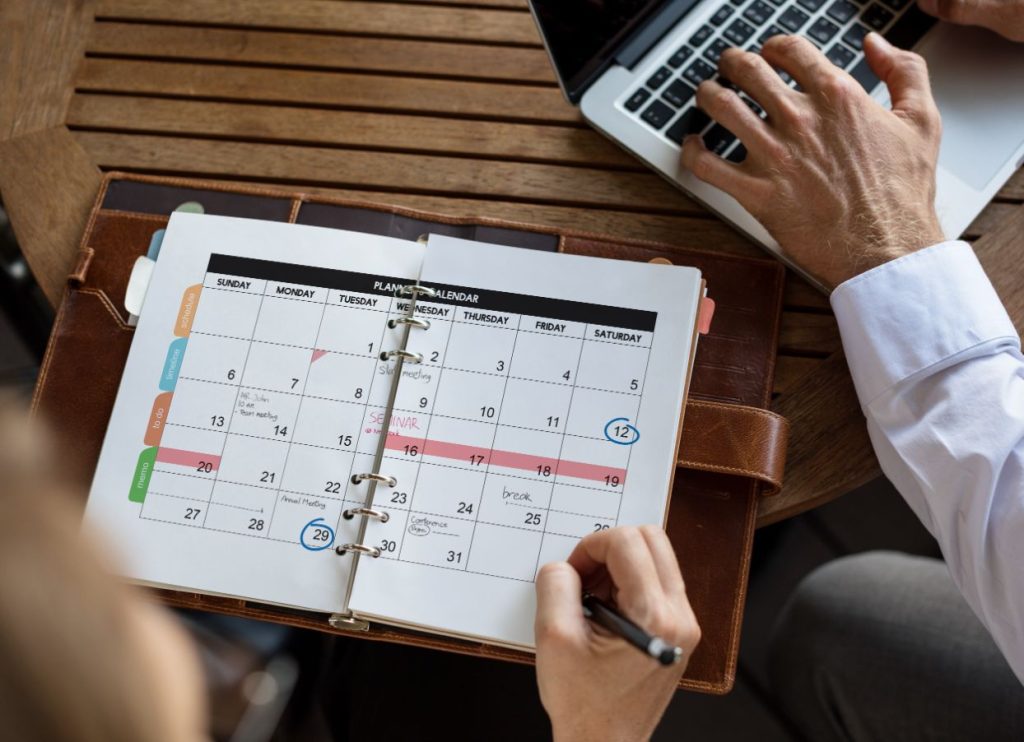 When planning a team building event, it's important to consider the schedule of the company and ensure that it doesn't interfere with project deliveries or other important matters that may disrupt team member schedules. One approach is to plan the event well in advance, so that team members can adjust their schedules accordingly. It's also a good idea to choose a time and date that is convenient for the majority of team members, and to communicate this information as early as possible. In some cases, it may be necessary to arrange for coverage of essential tasks or projects during the event, either by re-assigning tasks or by scheduling the event during a time when the workload is lighter. By taking these steps, you can ensure that the team building event is a positive experience for everyone involved, without negatively impacting important business operations.
Conclusion
In conclusion, planning and executing the perfect team building event can be a daunting task, as it requires a lot of time, resources, and expertise. One small mistake can affect the entire event, and potentially harm the morale of the team. To avoid such outcomes, it is essential to seek the guidance of an expert in team building activities. These professionals can help you plan a bespoke event that is tailored to your team's needs, objectives, and preferences. With their extensive knowledge and experience, you can rest assured that your team will enjoy a memorable and rewarding experience that will improve communication, collaboration, and productivity.
Mooveteam is the perfect platform to organize your team building activities because it is very versatile and can adapt to any environment and group size. With mooveteam, you can choose from a variety of gamification options, both indoors and outdoors, and customize the activity to fit the personalities and needs of your team members. Whether you prefer an indoor scavenger hunt, an escape game, or an outdoor scavenger hunt with various challenges, mooveteam can provide a fun and engaging experience that will help your team bond and develop important skills like communication, collaboration, and problem-solving.
In addition to offering its own team building events, mooveteam also partners with qualified agencies all over the world that can help you create the perfect team building event. These agencies offer a wide range of engaging team building activities that are designed to help your team members feel valued, included, and motivated. By using mooveteam to organize your team building activities, you can rest assured that you are creating an event that will benefit your team's well-being, talent retention, motivation, and productivity.