Mooveteam is an innovative platform that has the goal to offer immersive and fun gamified events for team building, helping you to build and engage with your team, boosting connection among your group or company, departments, and partners. The platform provides activities such as team onboarding, with activities that promote integration, and tasks focused on trust and problem-solving challenges related to work.
Besides promoting all this at its core, the platform's partnership program allows event agencies to use credits to enjoy them in the software, further increasing the possibilities. With partners spread around the world, Mooveteam has only one requirement: to let the creativity flow for the well-being of its clients.
"With past providers, we had technical problems and its solutions didn't quite cover our needs, so we ended up partnering with Mooveteam" says Sandro Santi, Event & Team Building Consultant at Eventi Aziendali Milano. The company has been working for more than 30 years organizing events and team building activities and coordinating professionals and companies specialized in different areas.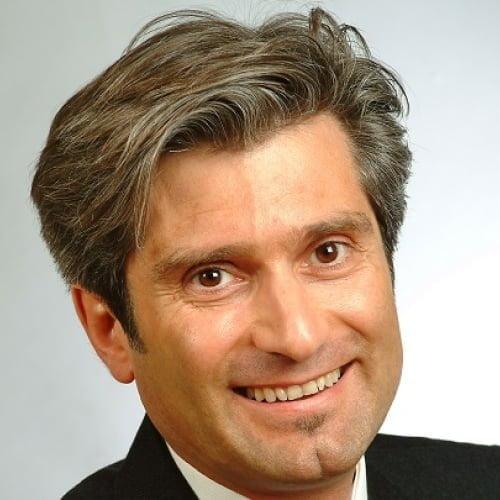 "

Mooveteam is generating around

65% to 70% of our profits

. We are focused on Treasure Hunt and Escape Room, but we use it to support other forms of team building.

"
How does Mooveteam work in practice?
The software enables the creation and management of a wide range of gamified experiences for mobile devices. With a free tool for creating stages, a company can create everything from Escape Games to Quizzes quickly and easily. The application only becomes paid if a customer actually uses the activity that has been created. The step-by-step works like this:
You must have access to a Mooveteam account.
For free, just start creating the game you have thought of for mobile devices.
Test and present to customers (unlimited demos).
After selling the product to the customer, you can buy credits to implement the activity.
About the benefits of using the platform, Sandro has no doubts: "For us, it is the ability to make sure that everything is working properly. We have had many technical problems before and had to change providers. Of course, we always expect to run into issues eventually, but using Mooveteam and having the customer support they offer, we are more confident and relaxed to know we will have support".
In addition to technical security, the software allows you to create game activities for corporate team building, education, marketing, and other purposes, considering both indoor and outdoor environments. The user also has access to pre-made templates, which facilitates and optimizes the process.
"We try to use Mooveteam to simplify the stream of every team building that we do. There is one type of team building game where teams have to build a small car, for instance, while taking selfies, to create a short movie about the car. This allows us to have lots of content generated by the team, such as photo and video material, which we immediately use to create a video collage, something emotional from every activity they did during the exercise. At the end, a few moments before the winning team is announced, we can share these videos so they can see what they did in the last two hours and have the video to share on the next day," Sandro exemplifies.
How is it possible to profit from Mooveteam?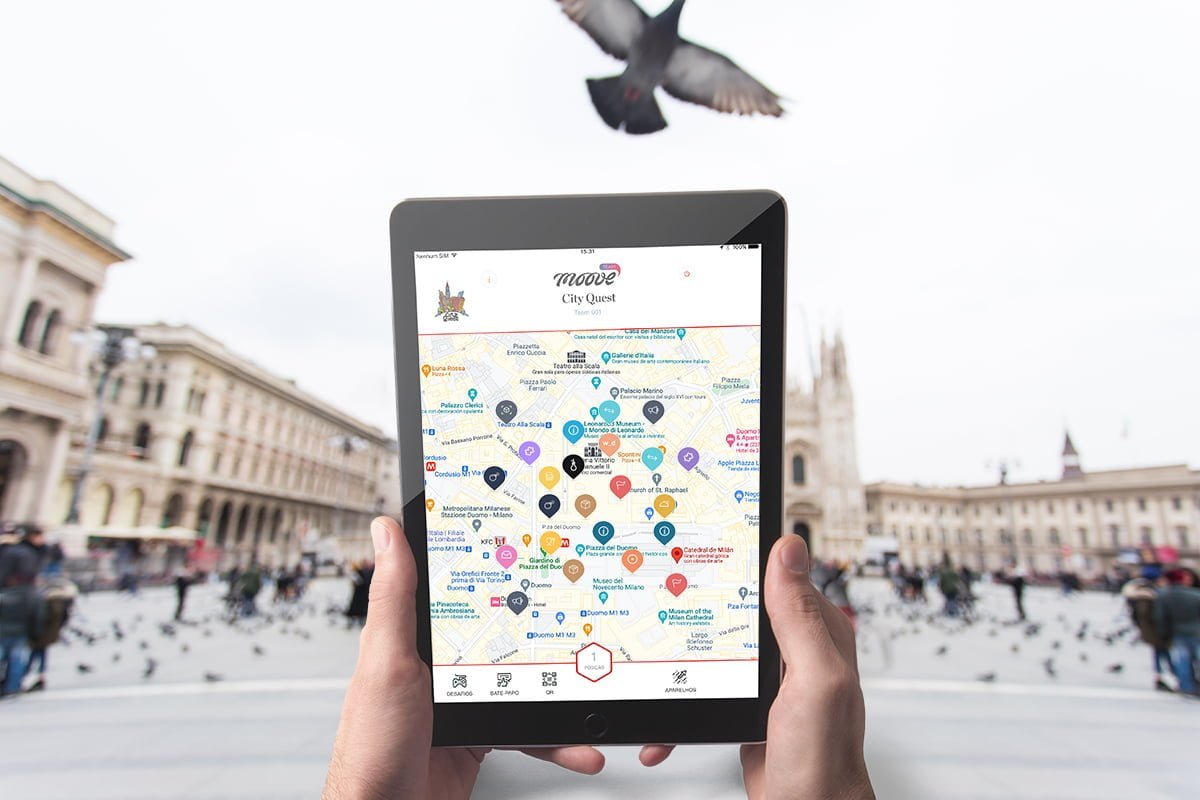 "Mooveteam is generating around 65% to 70% of our profits. We are focused on Treasure Hunt and Escape Room, but we use it to support other forms of team building. We use Mooveteam to know all the time what ranking they were in at any given moment, and it turns out we can use it for many other activities," Sandro points out.
Besides the most obvious part, which is selling the game to customers, one of Mooveteam's advantages is its scalability. That is a business model that allows services to be provided to small and large groups, with iPads provided by the company or the client's device. You can create your own personalized version tailored for your product and get a discount when purchasing larger credit packages, which enables larger and more profitable productions.
The platform generates countless possibilities for those who use it, creating visibility for their business. "During the pandemic, to be more attractive, we presented our activities in Mooveteam as Covid Free, because it was easier to divide groups using the platform, share it and keep in touch with the rest of the team. This also allowed us to use the communication features to talk about other formats that we created by applying the theme of digital transformation with sustainability," he adds.
Special thanks to our partner Sandro Santi, for kindly answering our interviewer.
Interviewer Denise Norões
Article writer Carol Tavares
Start using Mooveteam at your business today
Please fill out our form, and we'll answer you shortly