Christmas is just around the corner, and it is an excellent opportunity to team build. The holiday spirit naturally brings people together, and the right team-building dynamics make it more pleasant and fun.
Every year hundreds of companies worldwide use mooveTEAM to play their holiday team building events. Especially the advent calendar format that lasts several days, each day with new special challenges and content.
In this article, we will present some of the dynamics included in the holiday team building program and the benefits for the group.
Office trivia contests
The office trivia contest follows a specific theme. For example, you could ask questions about people or achievements within the company or industry in 2021.
Benefits
It brings people together, makes them interested in their coworkers, and puts the employees under the spotlight.
Holiday-themed quizzes and videos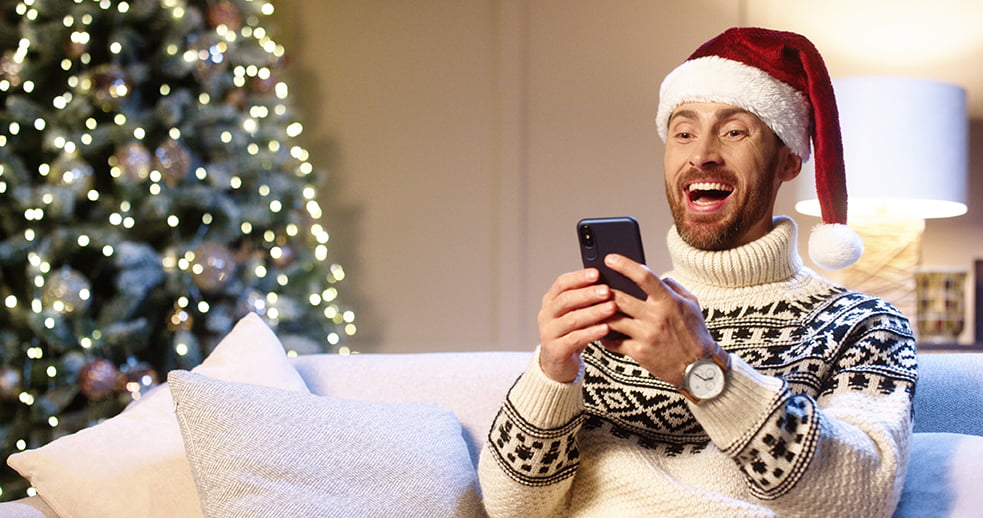 Trought the mooveTEAM app, the team can play holiday-themed puzzles, quizzers with videos showing traditional elements of the Christmas celebration.
Benefits
This helps to bring the holiday spirit and is especially fun when you have remote teams across the globe with different traditions they can share with the rest of the team.
Ugly holiday sweater photo challenge
Unstylish as they are, ugly holiday sweaters spark a lot of laughter and cheer over the festive season. So, why not bring that positive energy into the office? Take this opportunity to celebrate the bold, daring, and ugly with a day dedicated to bad taste.
Benefits
It incentivizes people to be creative and share funny pictures with their teammates. It helps to break the ice and show another side of your coworker that maybe you don't see every day.
Want to know more about our team-building formats for the holidays? Contact us. We are glad to help you.