A mobile-based team building activity is a unique and engaging way to bring teams together and promote collaboration, communication, and problem-solving skills.
When we launched the first version of mooveTEAM in 2012, our objective was to create a tool to digitalize pen-and-paper scavenger hunts and make them more interactive and easy to manage. Over the years, more companies identified the value of what we were doing and committed to our platform to build their team building activities around the world. Proving it can be a profitable endeavor for an event company. Here are a few reasons why you should consider starting providing mobile-based team building:
High demand
With the increasing use of technology in the workplace, many companies are looking for innovative ways to incorporate it into their team building activities. Mobile-based team building can help fill this demand with a flexible and budget-friendly solution.
Customizable
Depending on the goals and objectives of the event, digital team building activities can be tailored to meet the specific needs of the client. Not only can you add the logo of the company to the interface, but you can add background images, custom maps, and of course, create custom tasks and challenges with branded images and videos. This allows for a more personalized and relatable experience.
Customization adds value to the event, as bespoken experiences are more meaningful than standard games that do not address themes specific to each group o people.
Fun and engaging
Using iPads or other held-held smart devices in team building activities can make the experience more interactive and enjoyable for participants. Leading to higher satisfaction rates and repeat business.
The ability to place the activity in any location gives the event manager the possibility to integrate the event with the ambient. Making the event more engaging and dynamic. The freedom of movement also adds other variables that make the game more interesting and intense.
Real-time tracking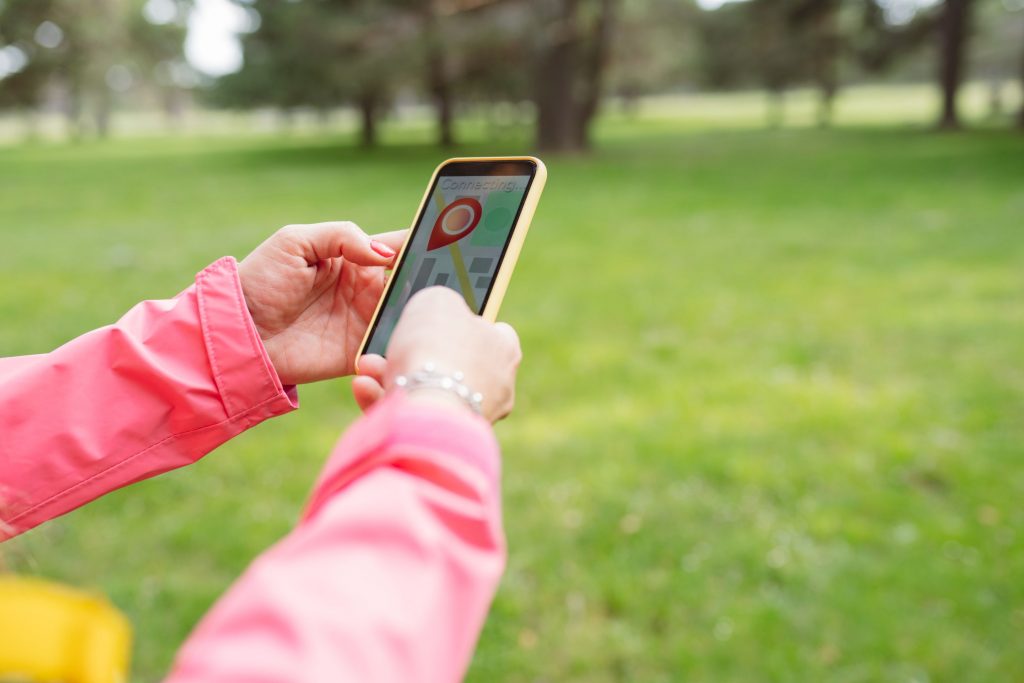 Real-time tracking is crucial for team building exercises because it enables planners to keep track of how team members are doing and how much they are contributing to various tasks and activities. Additionally, it enables prompt detection and resolution of any potential problems, such as a team running behind schedule. Real-time tracking can also offer insightful data that can be used to enhance next team building exercises.
Potential for recurring revenue
A platform for creating digital events like Mooveteam helps event agencies develop an additional revenue stream with little investment. Creating new revenue streams is crucial since it can help them diversify their sources of income and become less dependent on a single one. This can lessen the dangers brought on by an economic downturn or changes in the market. Furthermore, new revenue sources might create new openings for growth and expansion, enabling the company to serve a larger clientele and boost overall profitability. Additionally, diversifying the sources of income can help the company become more resilient and long-term sustainable.
Cost-effective
Mobile-based team building is a cost-effective option for companies, as it does not require a lot of expensive equipment or facilities, and can be done in a variety of locations. Working with affordable software is crucial for event firms since it may assist to lower expenses and boost productivity. For small enterprises with limited funds and resources, this may be extremely crucial.
Additionally, event companies can boost efficiency and optimize workflows with the use of digital tools, which can increase sales and profitability. Furthermore, by automating monotonous operations, decreasing errors, and facilitating simple access to information and data from anywhere, at any time.
At Mooveteam, we offer a flexible partnership plan that gives our partners diverse packs that fit different business models and company sizes.
Conclusion
Overall, mobile-based and GPS-tracked dynamics can be a great addition to your event company's offerings, giving you an opportunity to tap into the growing demand for technology-based team building activities.
If want to get started but don't have the time to create activities from scratch, we have a library of game templates created by successful event agencies from across the globe. Use the form below to request a demo, and we will be happy to show you how mooveTEAM can give you new revenue streams.
Come grow with us
Become a moove partner
Get the full power of Moove to boost your business. Fulfill the following form to initiate the partnership process.