City Treasure Hunts are a fun and engaging way for teams to explore the city and bond with each other. For the last decade event agencies throughout the world have been using mooveTEAM to create and manage these kinds of activities for corporate clients. By using the app's GPS funcionalities and completing various challenges at different landmarks, teams can navigate their way to the finish line while having fun and working together. With the use of mooveTEAM, event organizers can take their City Treasure Hunts to the next level, providing a more dynamic and interactive experience for participants.
The commercial potential of Team building treasure hunts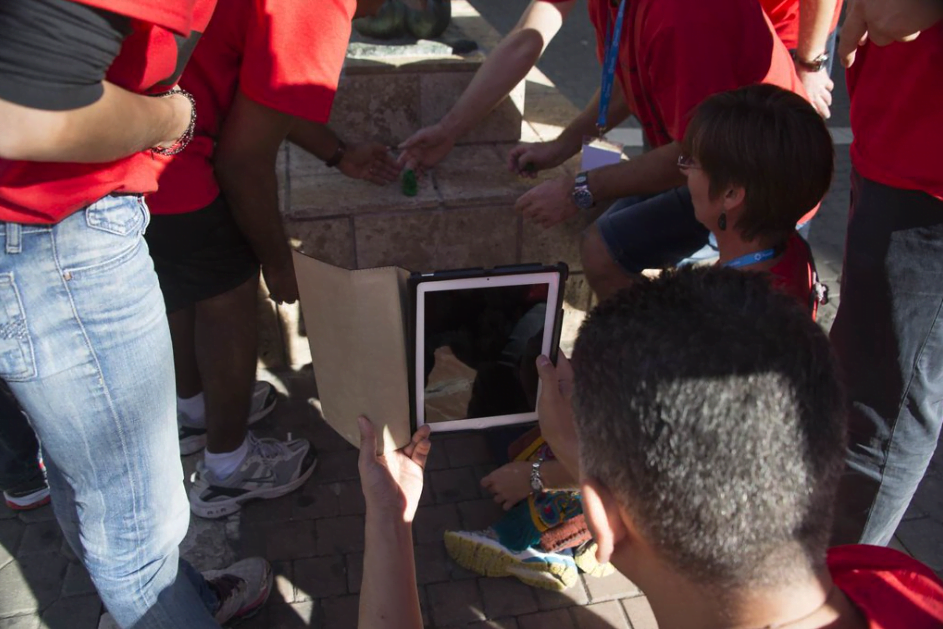 Having a day out of the office for team building activities is crucial for companies. It helps to build better relationships, improve communication, and increase team morale. By incorporating Mooveteam into their City Treasure Hunts, event organizers can offer a unique and exciting experience that will have a positive impact on participants. This, in turn, can help event organizers generate business with big corporate clients who are looking for unique and engaging team building activities.
Providing a City Treasure Hunt experience through Mooveteam is a cost-effective solution for event organizers. With budget-friendly credit options for using the app, event organizers can keep their investment low while providing a high-quality experience for participants. By using the city as a playground, event organizers don't have to worry about renting a venue, which can be an added expense. The investment goes directly into the production of the game, and as event organizers create more games, they can reuse certain elements, making each game cheaper to produce. This cost-effectiveness, combined with the unique and bespoke experience offered by Mooveteam, makes it an attractive option for big companies with hundreds or even thousands of employees. By providing an affordable and engaging team building activity, event organizers can build relationships with corporate clients and grow their businesses.
Building Treasure Hunts in mooveTEAM
The platform allows event organizers to build gamified team experiences with different levels of complexity. Its features include hints, questions, photo/video challenges, minigames, and more. With these tools, event organizers can create a customized city treasure hunt that will engage participants and keep them entertained throughout the event. Team interaction is allowed by the integrated chat and teams can attack each other using the gadgets, which are pranks to retard your adversaries that have effects like turning their screen upside down, or "breaking" their screen for a while. These types of interaction add a new layer to the competition and can be used strategically.
One of the key benefits of using Mooveteam for City Treasure Hunts is the ability to add multiple challenges and levels. With segments, event organizers can create different levels of difficulty, allowing teams to progress through the game and build on their knowledge and skills. Additionally, Mooveteam offers the ability to create custom maps, which can be used to provide a themed experience or to add a GPX track to the treasure hunt.
Another important feature of Mooveteam is its team management tools. Event organizers can split participants into multiple teams and monitor their progress in real-time using the live-tracking function. Teams can also form alliances and cooperate to reach success, providing a collaborative aspect to the City Treasure Hunt.
Conclusion
In conclusion, Mooveteam provides event organizers with a powerful tool for creating a unique and exciting City Treasure Hunt experience. With its various features, teams can navigate through the city, complete challenges, and work together to reach the finish line. By incorporating Mooveteam into their City Treasure Hunts, event organizers can enhance their offering, providing participants with a fun and competitive experience they won't forget, and help generate business with corporate clients.